Outlook Plugin Download
As noted, this is a pre-release version and the installation file is quite heavy (44MB). Please follow the instructions below to install the plugin:
Download Outlook & VTiger plugin (Direct link)
Extract to a folder (must be extracted in order to install it properly)
Run the file "Corrensa.vsto"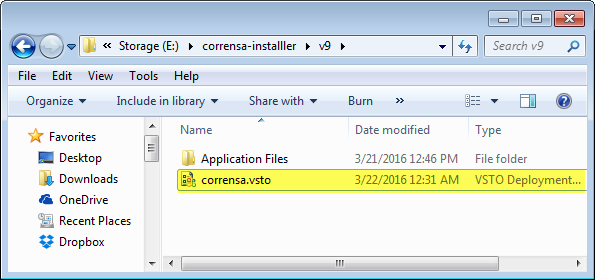 You will get notification saying "Publisher cannot be verified" – click "Install" to proceed.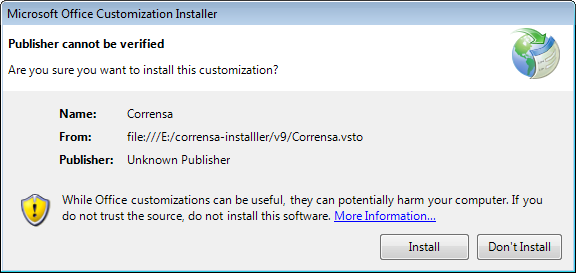 Once Installed – click "Close".
Open your Outlook and the Extension will show up on the right side.
Help & Support
If you are having issues getting it to work – please shoot as an email at [email protected] and we'll guide you through the setup. Make sure to take a look at out documentation first as well.
There's also a 4 minute video explaining all the Outlook Plugin features, the video can be found here: https://www.youtube.com/watch?v=eW5Lfu9-NJk