As most of the VTiger users know already that Corrensa is a plugin for Gmail, Outlook, and Office365 that connects open source/community edition version of VTiger with the formerly said platforms. The plugin connection lets you create, edit, and view CRM records from pretty much all the modules, as well as attach emails and files to records with 1-click linking or advanced attachments. That means either you're using either Gmail, Outlook, or Office365 as your email solutions, Corrensa is the ideal tool to keep you connected to the VTiger CRM while evading the need of switching between windows, manually copy/pasting email addresses from inbox to VTiger search and all that.
As much as Corrensa got the hype, we are now equally excited to announce the free Outlook/Gmail/Office 365 Plugin for VTiger (Corrensa Lite) with similar features. The Corrensa lite allows users to view VTiger records in Gmail, Outlook, and Office365. It also enables to simply open an email in either of the inbox and view all the information for that specific record available in the CRM.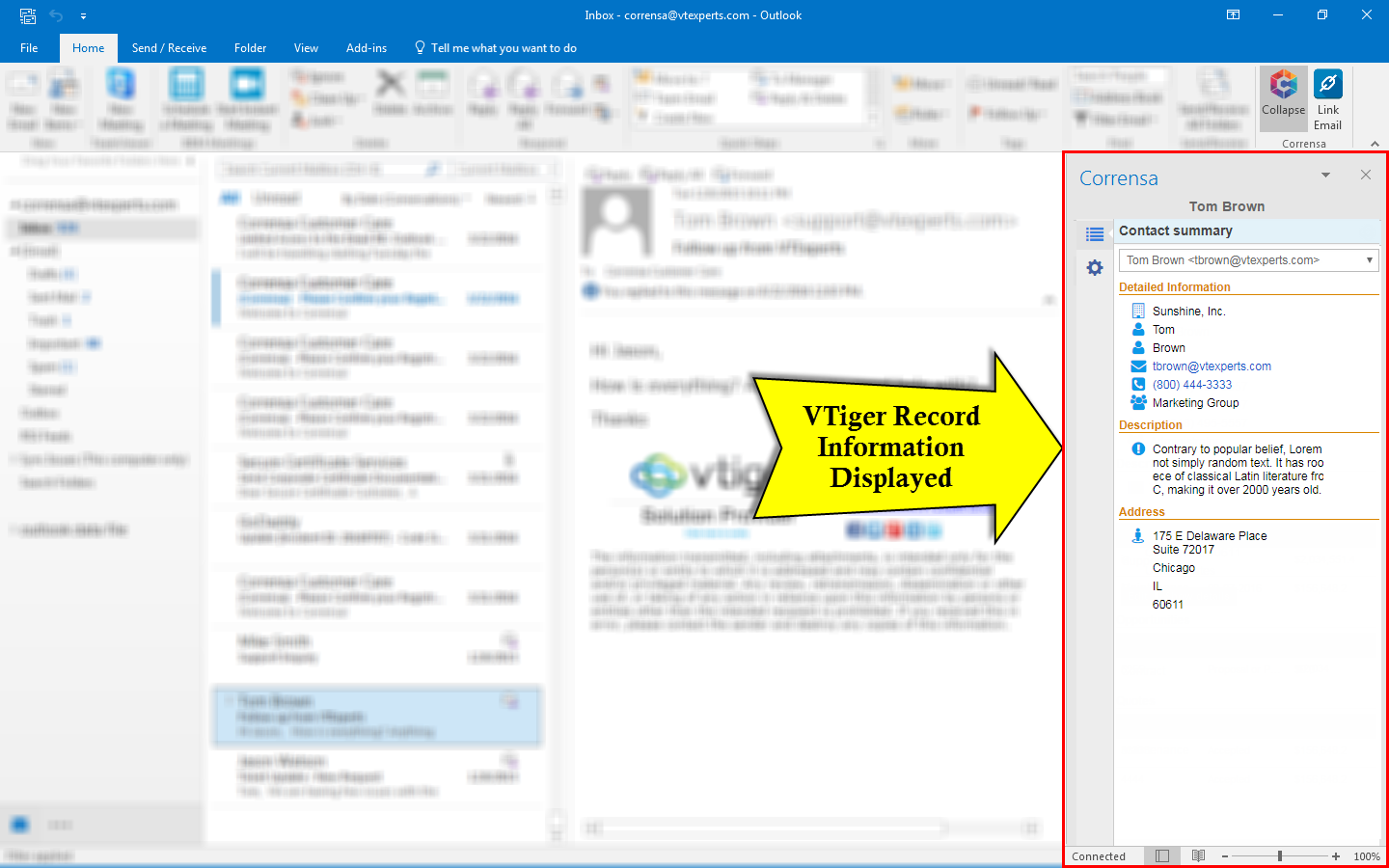 The lite version of Corrensa is totally free and available on the website for download. It does not require any configuration, which makes it a 1-minute process to install.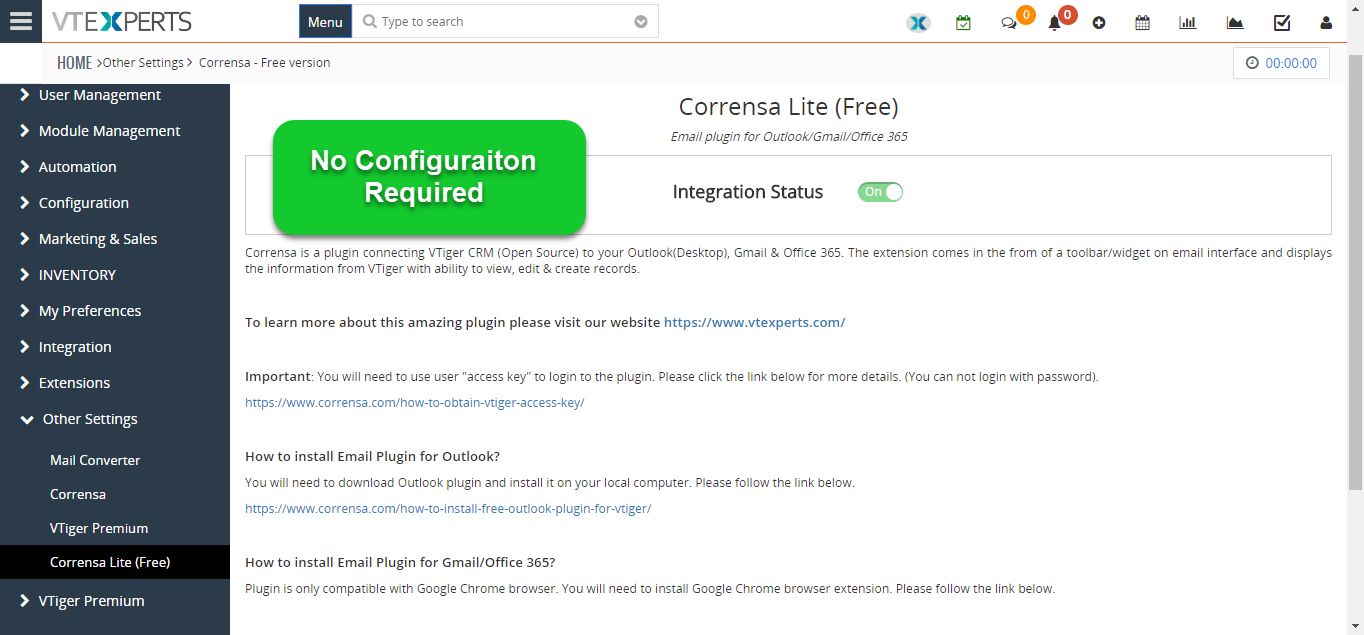 You can find the downloadable and instructions for the download here.