"Errors" button is to show if any requirements have been missed. If you are having any issues with the plugin, e.g documents are not attaching or can't save/view record via plugin – please make sure all of the errors have been fixed or contact us. It is possible that the issue might not related to errors shown.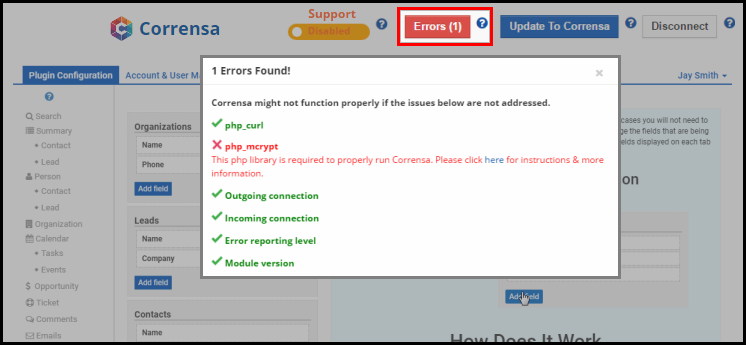 Here are the articles to help you with each requirement.
For any questions – feel free to contact us, we will provide support at no charge.