At any time you can add or remove licenses from your subscription. To do so, you need to go to your Corrensa configuration area
CRM Settings(upper right corner) > Other Settings > Corrensa
Next, click on the "Account & User Management"
You will then see a button

Payment & Licenses Management
Once you click the button, a new page will open up where you will be able to add/remove users.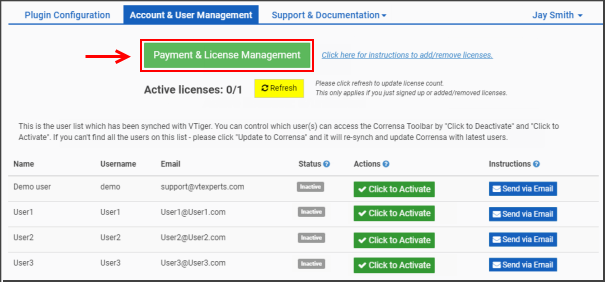 Next, click "Configure" and you will be able to change the quantity of active licenses.
Next, enter increase or decrease the "Active Users" by entering new quantity and hit "Preview" to view & confirm the updated charges.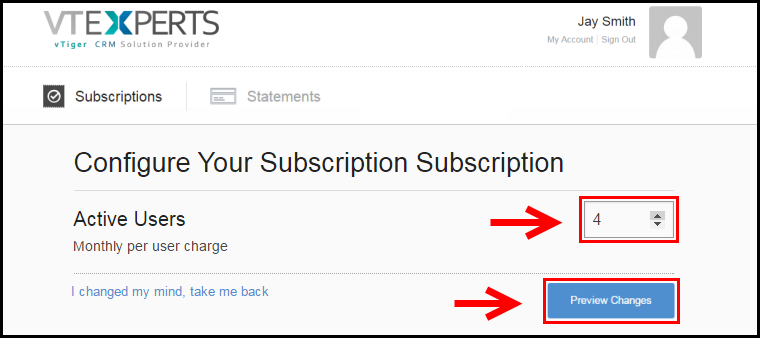 Finally, preview the changes and hit "Save Changes". The changes will be saved and the prorated amount will be charged on the next billing cycle.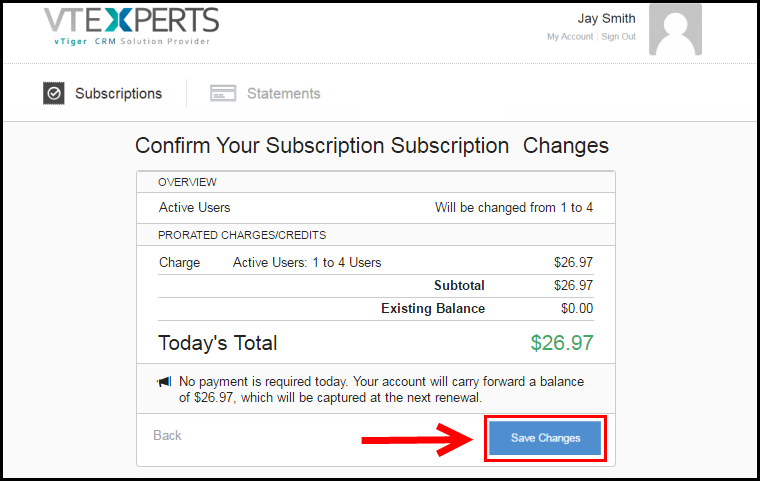 Once the change is made, you will then have to go back to your VTiger, click Refresh and "Active licenses" count will update.  You will then be able to distribute your licenses by clicking "Click to Active".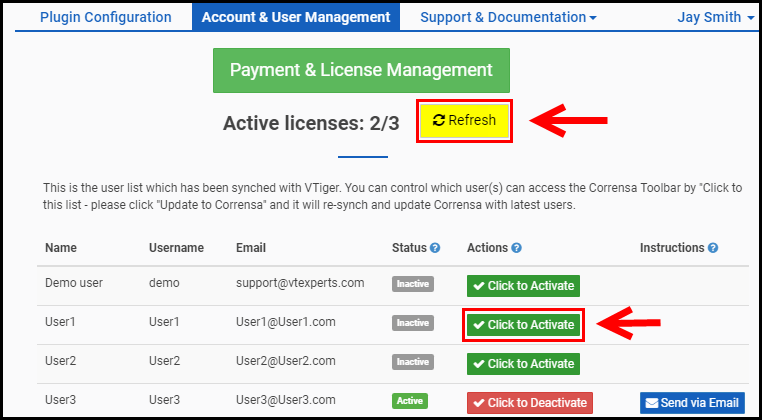 If you purchased additional licenses, you will then be able to use "Click to Active" and distribute new licenses.
If you downgraded your licenses – some of your users will be set to Inactive to accommodate license limit.